Holiday Orders: *Shipped* -> Nov 19 / Hanukkah, Dec 1 / Christmas. *Pickup* -> Nov 26 / Hanukkah, Dec 8 / Christmas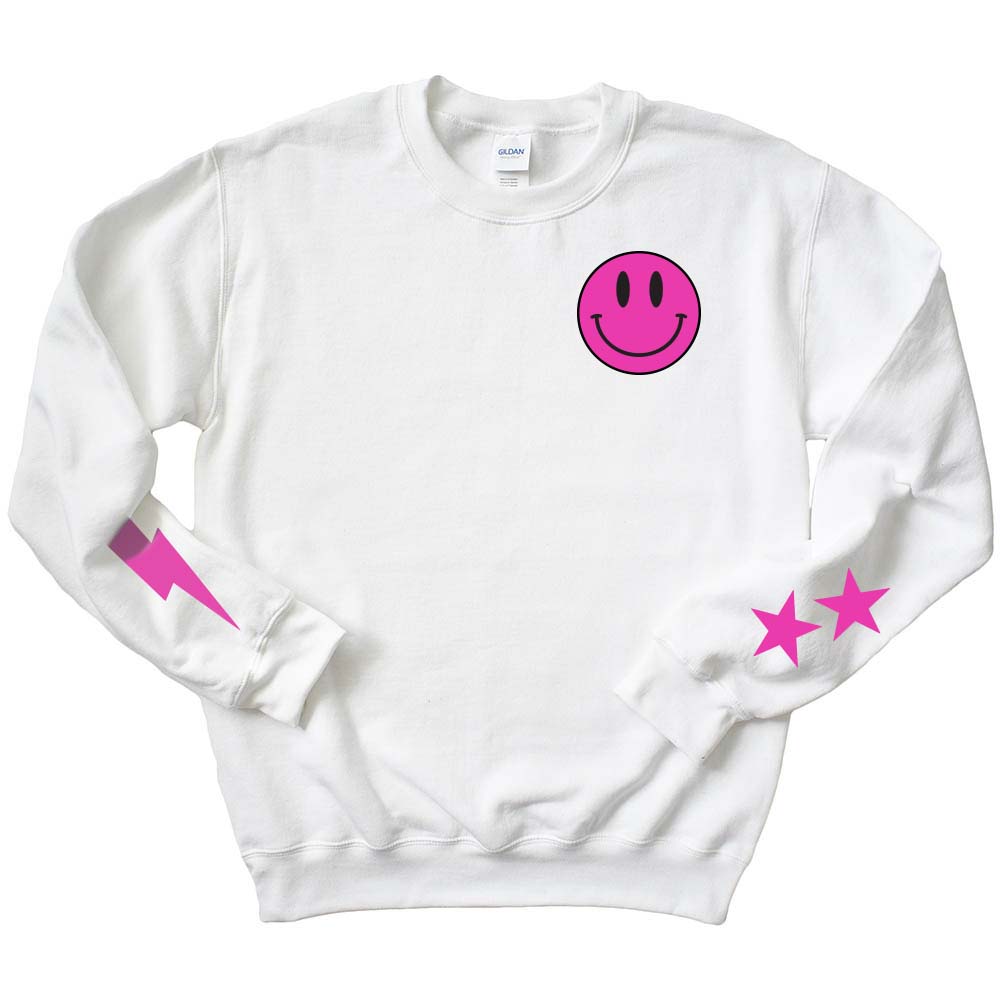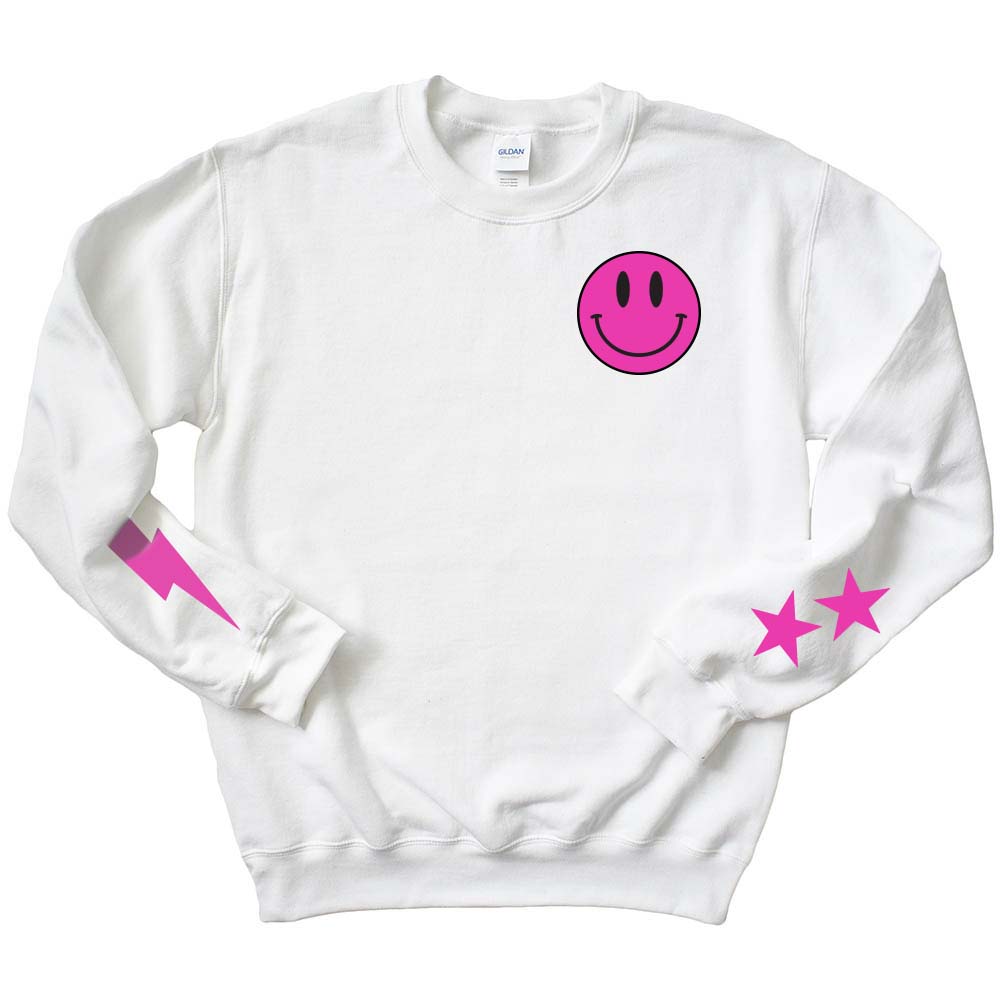 AMPED
white sweatshirt
classic unisex fit
You can have this design printed on lots of other apparel through our CUSTOMIZER.
Get AMPED!

Flex your style with this extra cute dual-blend sweatshirt from humanKIND - complete with y2k aesthetic pink smiley, lightning bolt, and stars graphics. High-key this sweatshirt is the perfect way to complete your look.
Available in a white unisex sweatshirt - in both youth and adult sizes.
Midweight, crewneck sweatshirt, cozy on the inside with a relaxed fit.
8 oz. | 50/50 cotton/poly unisex classic fit
Gildan
Please note: All apparel is custom printed to order and may take up to 10 business days to be ready to be picked up or mailed. Please double check your choice of size/color as we cannot take returns or exchanges due to the custom nature of every item.