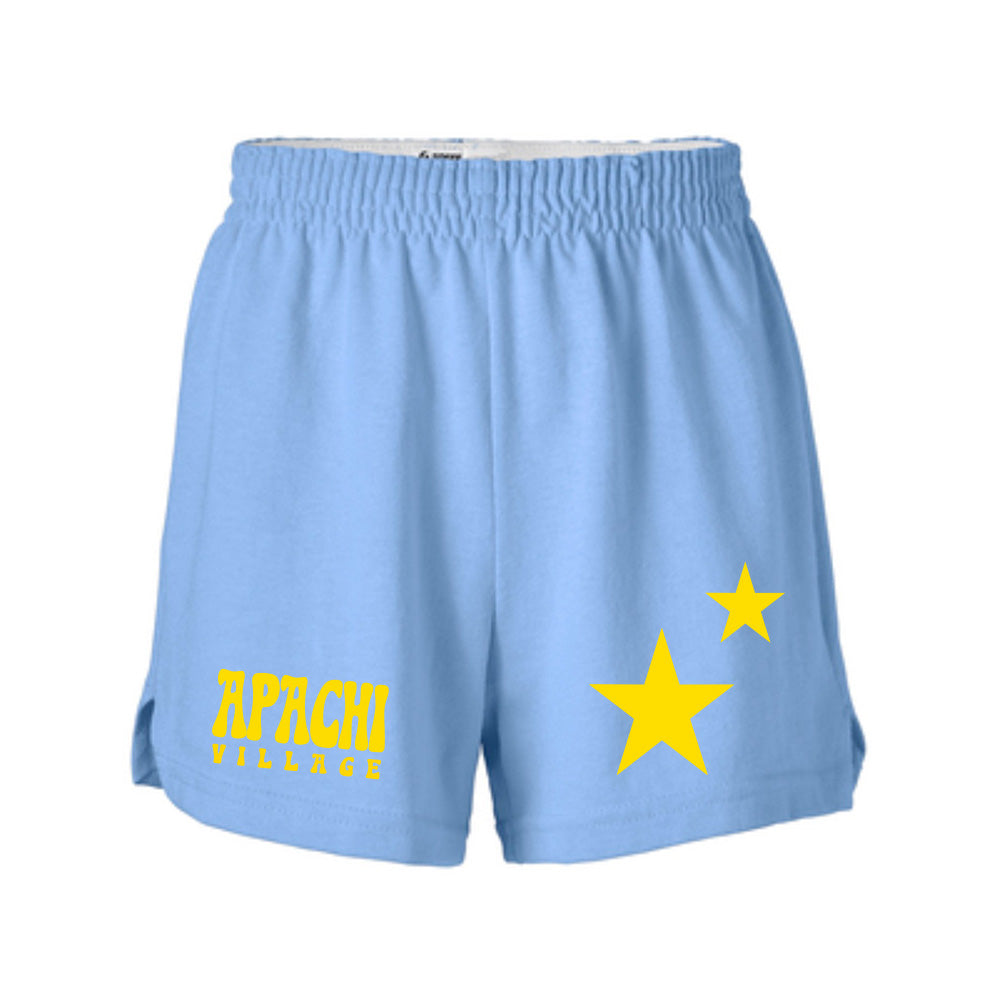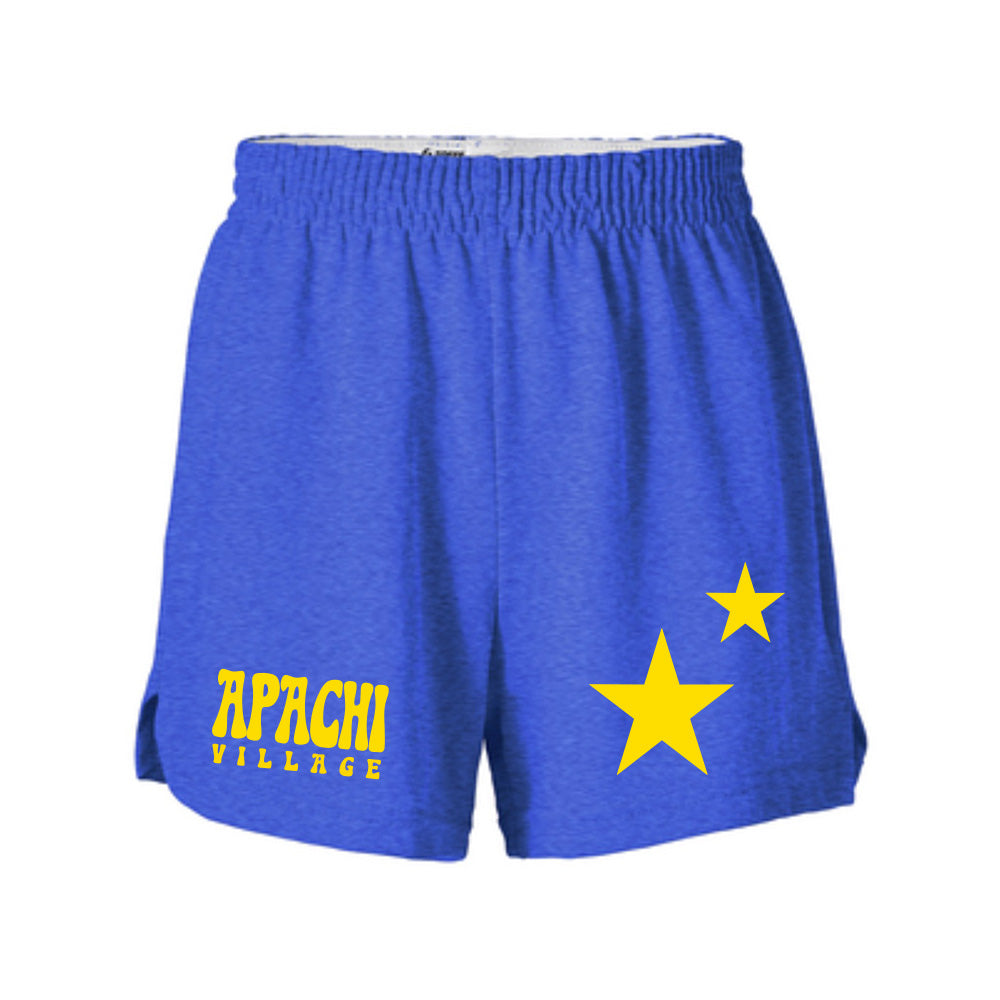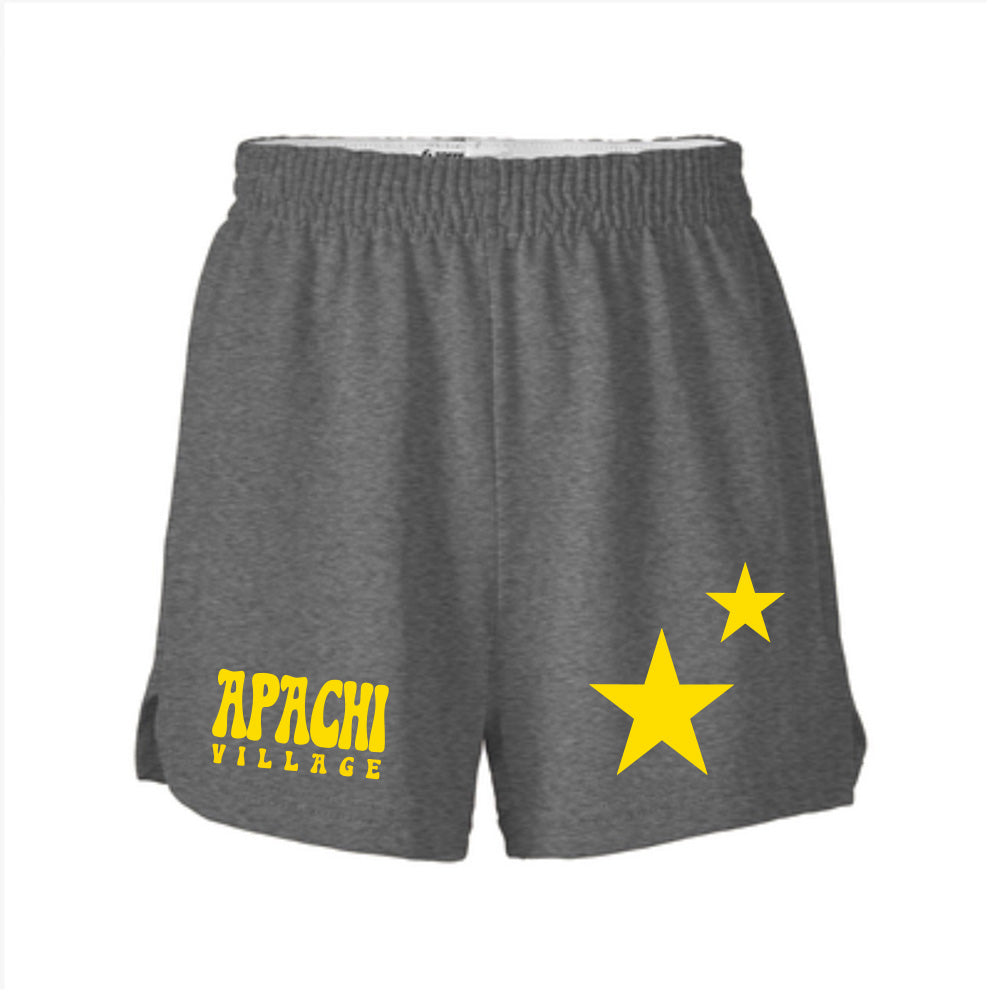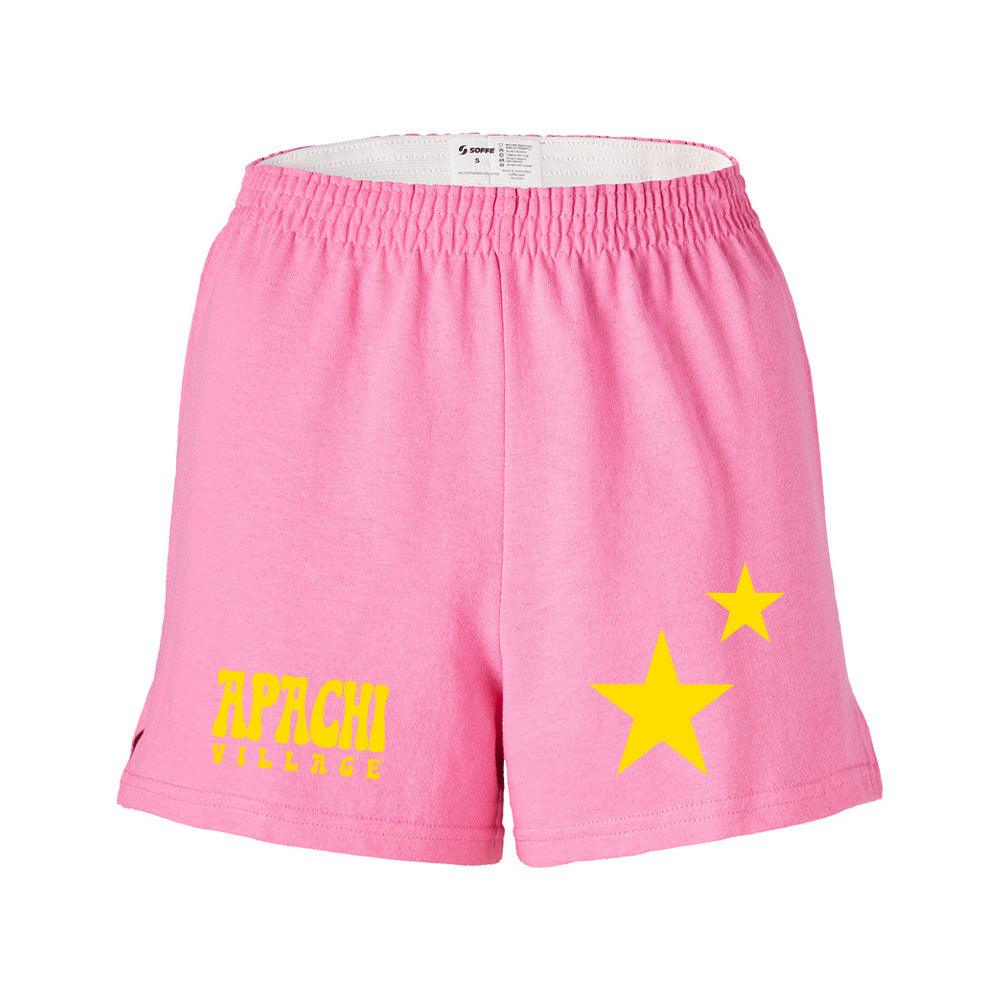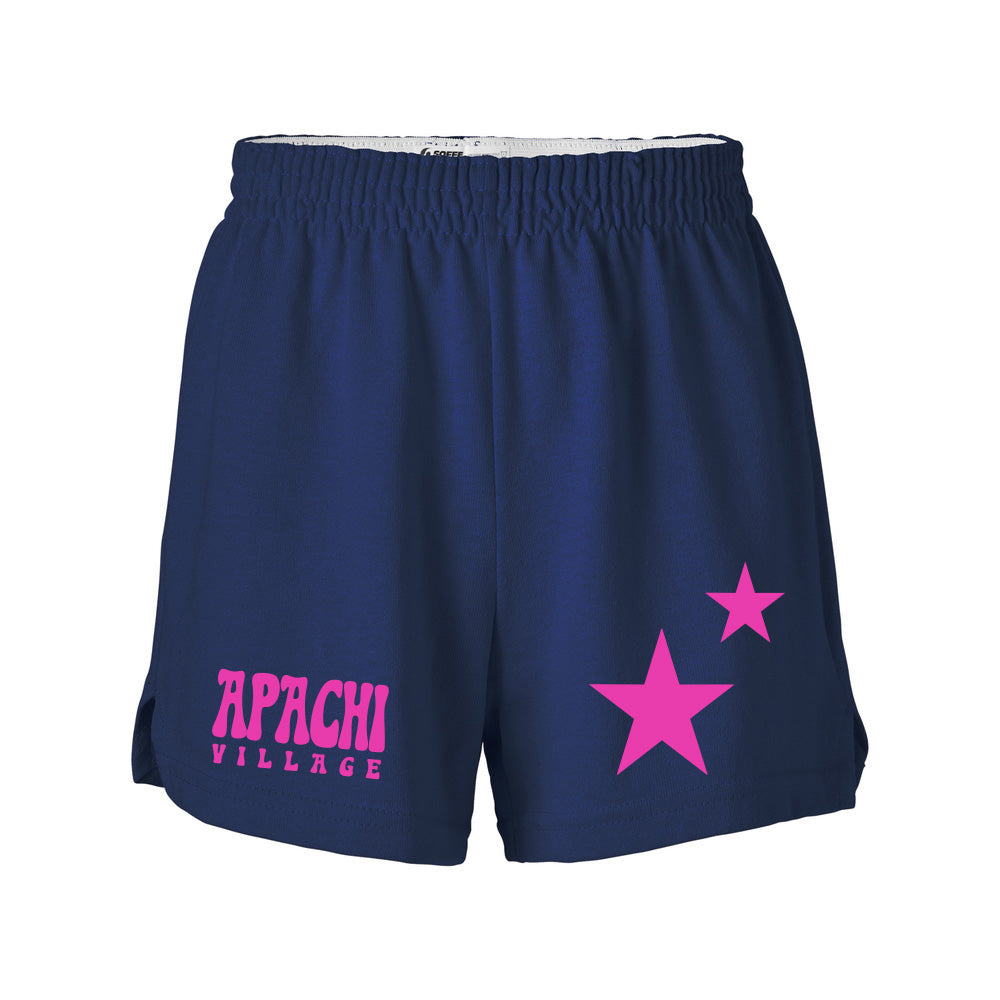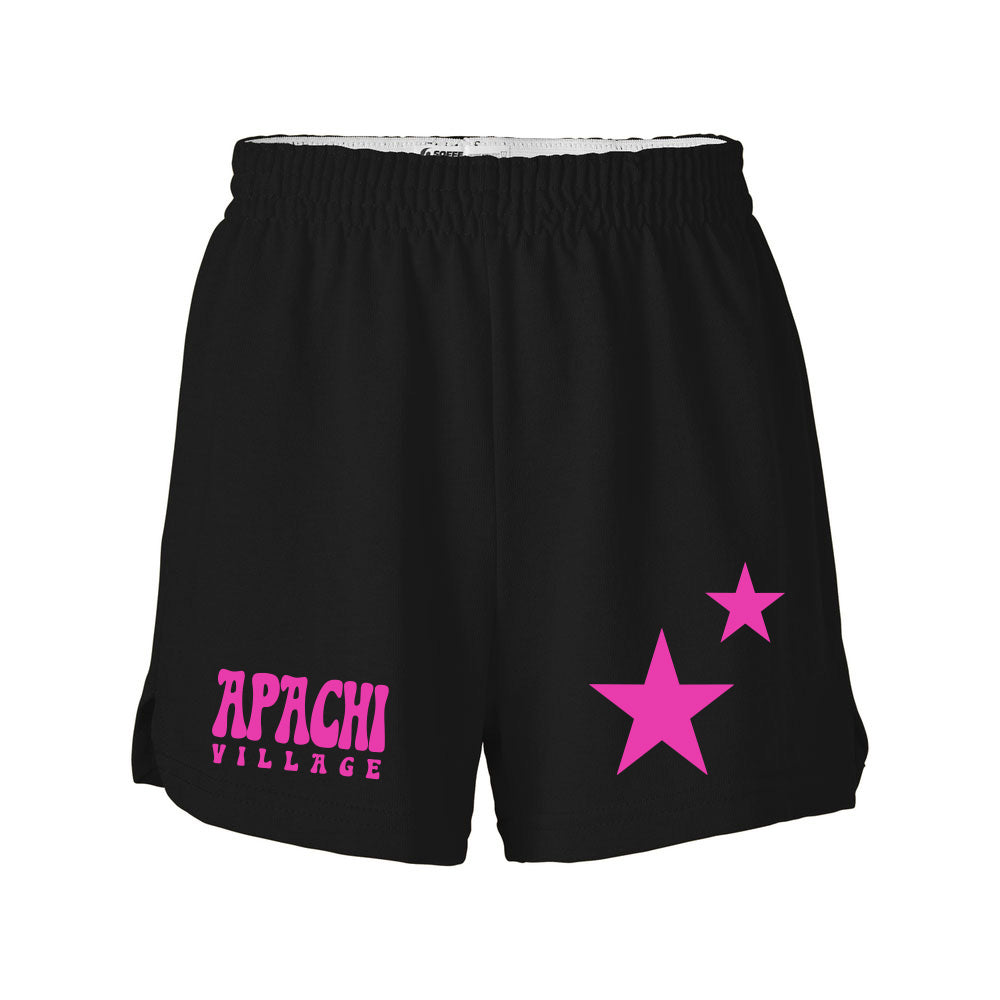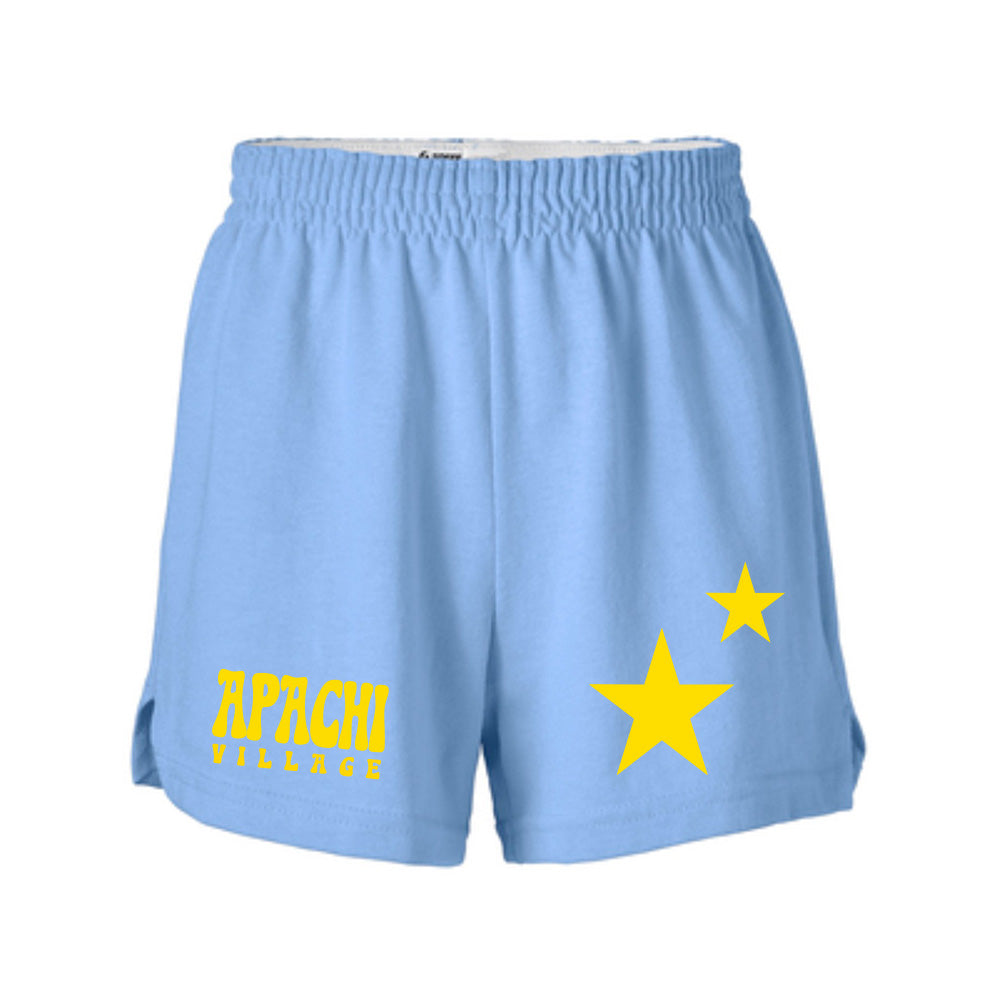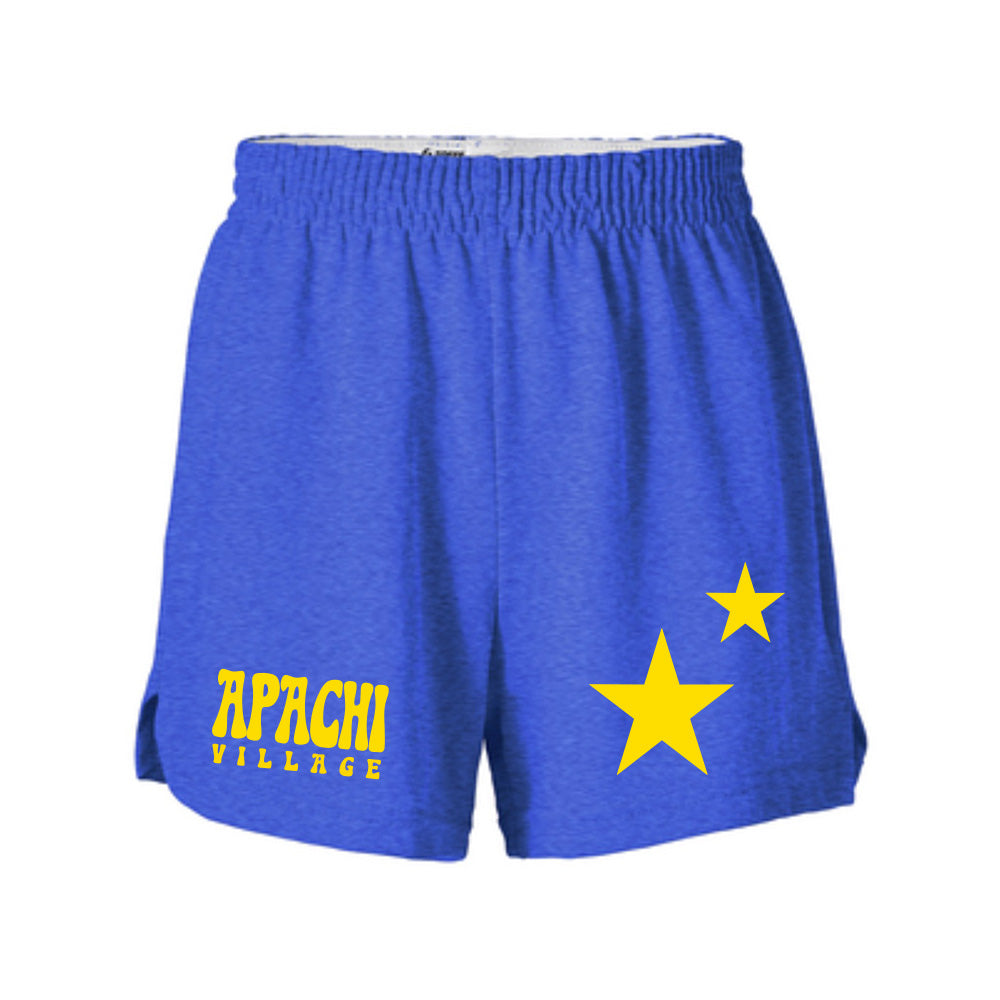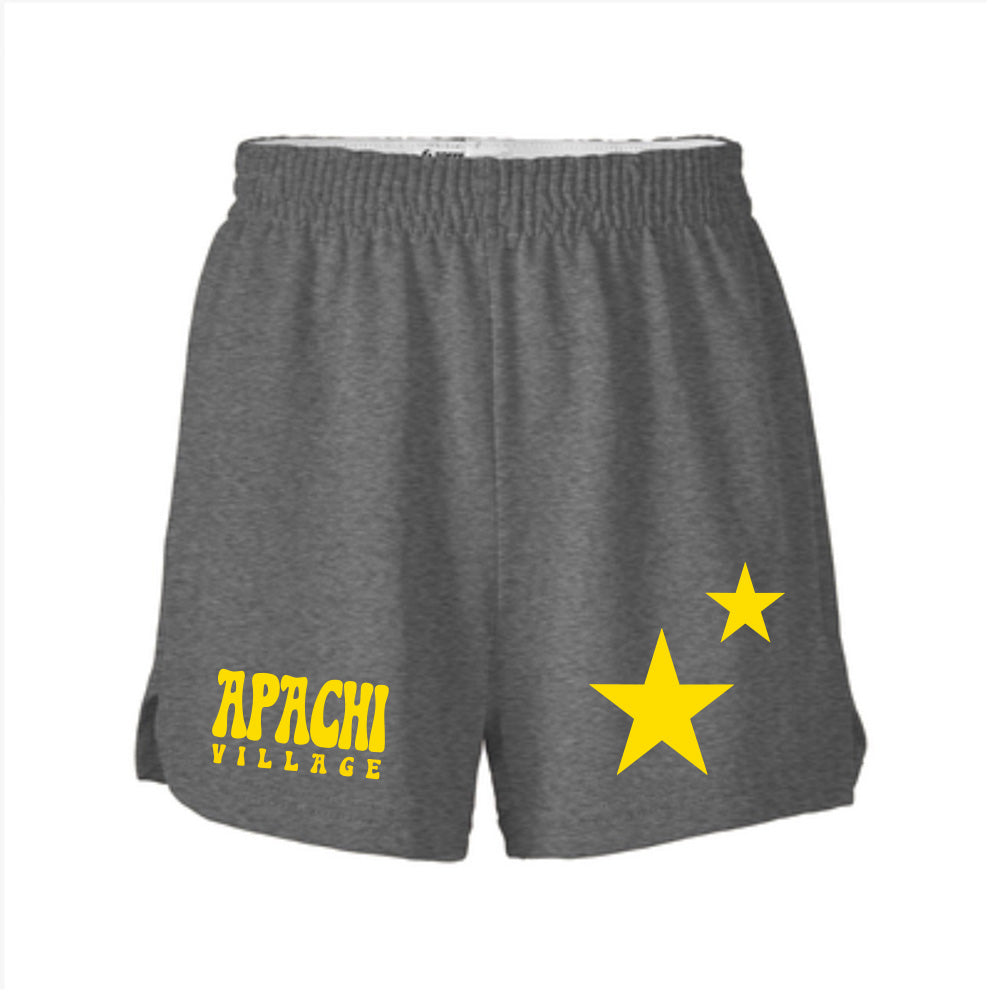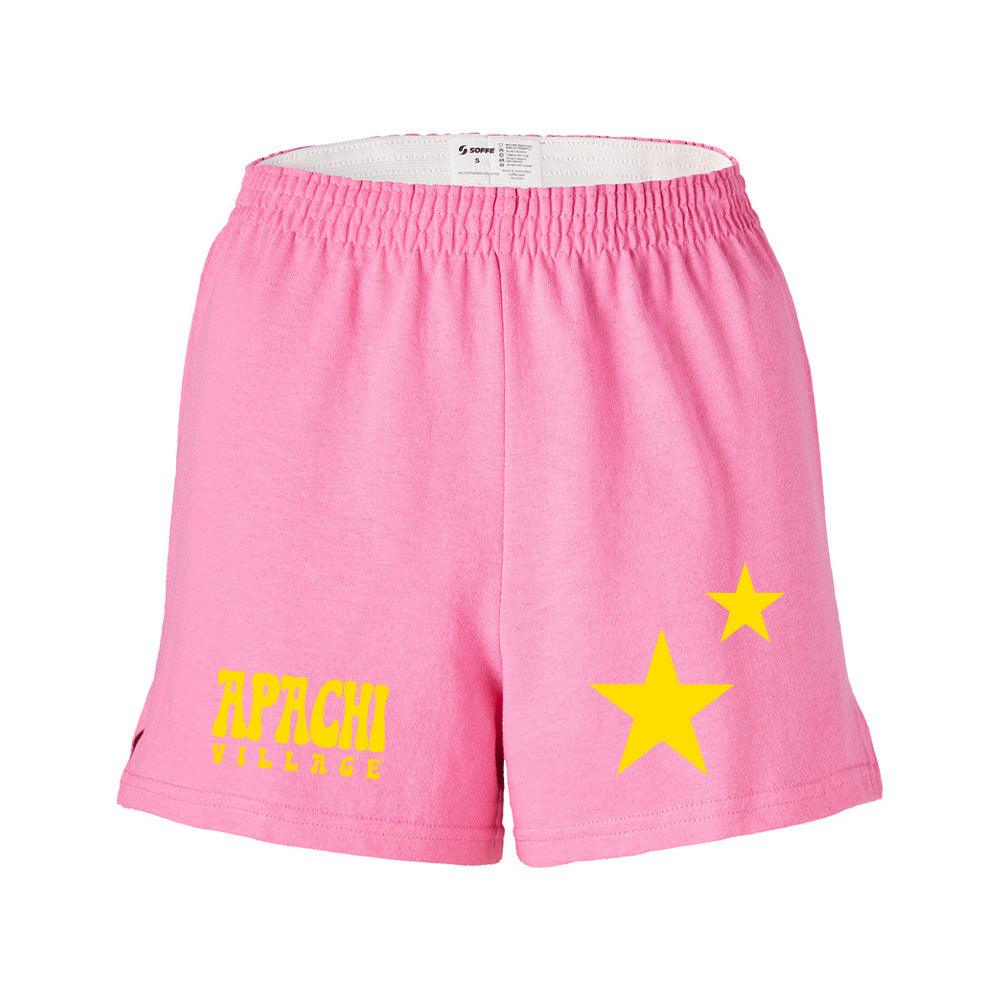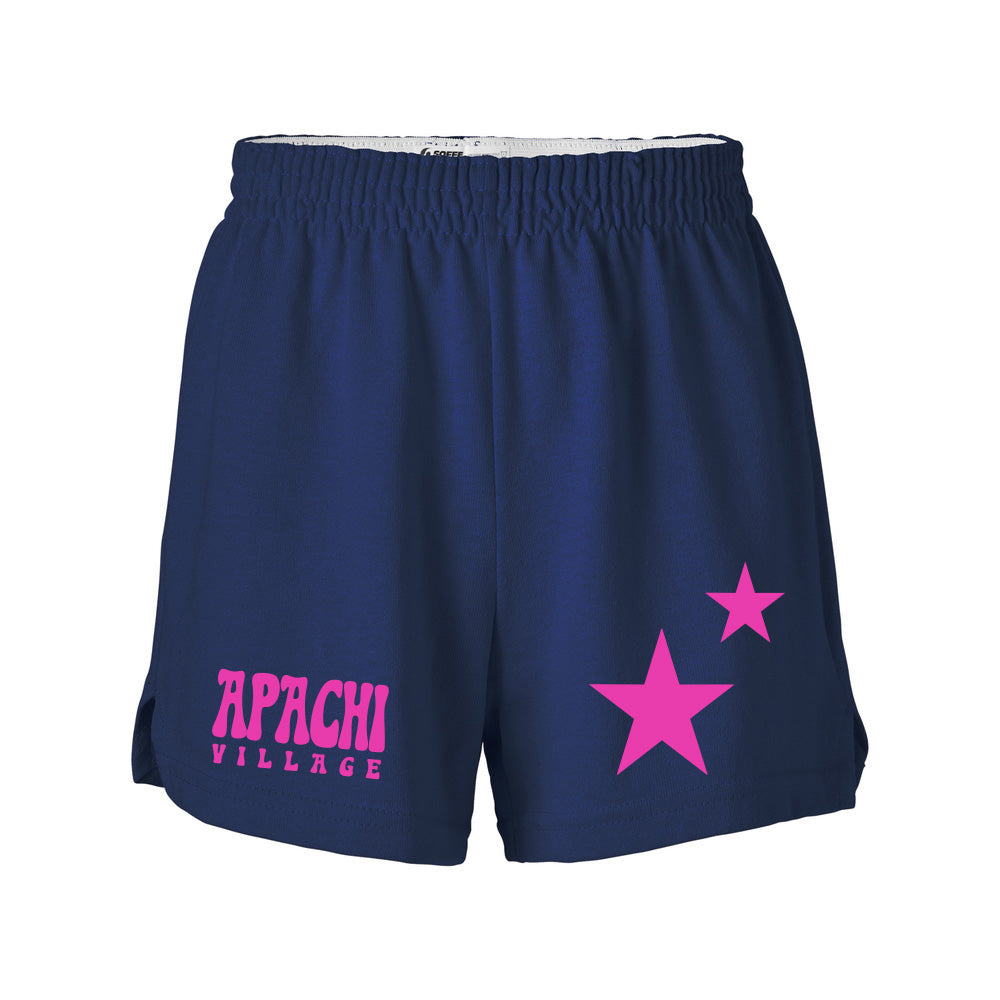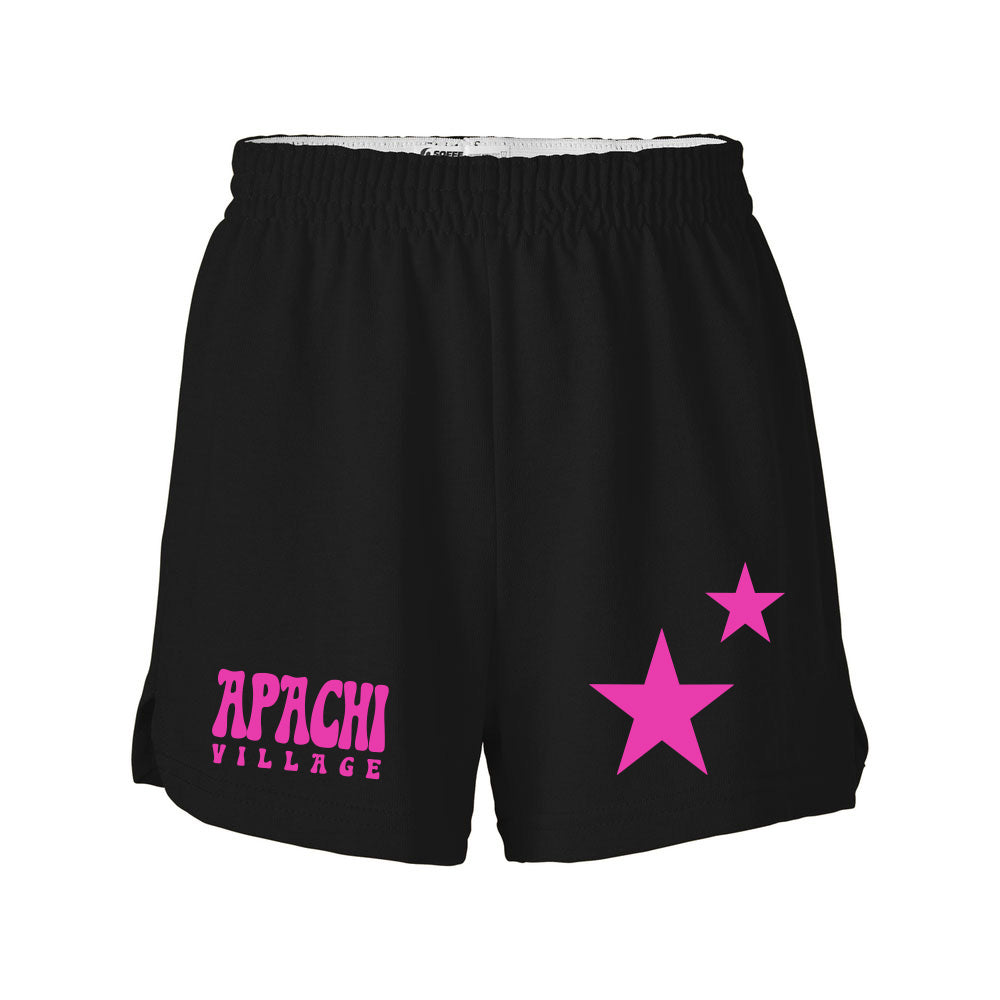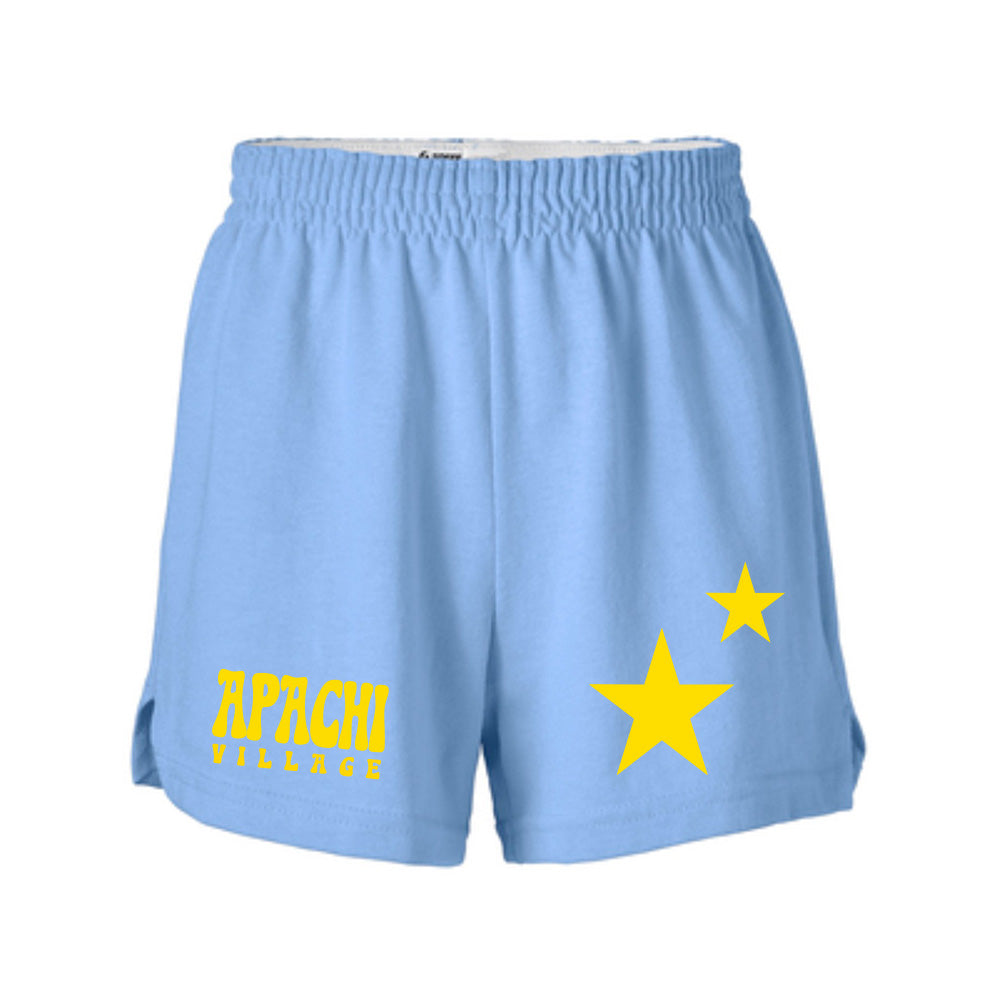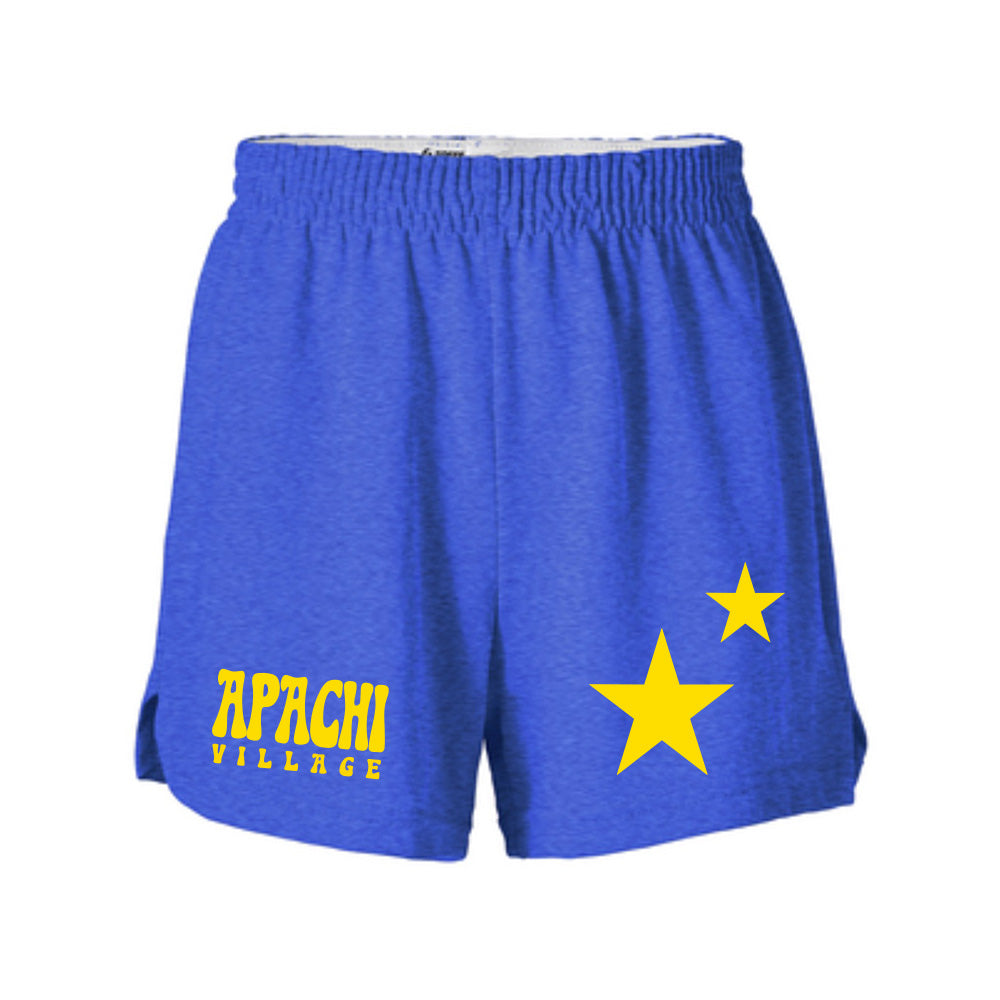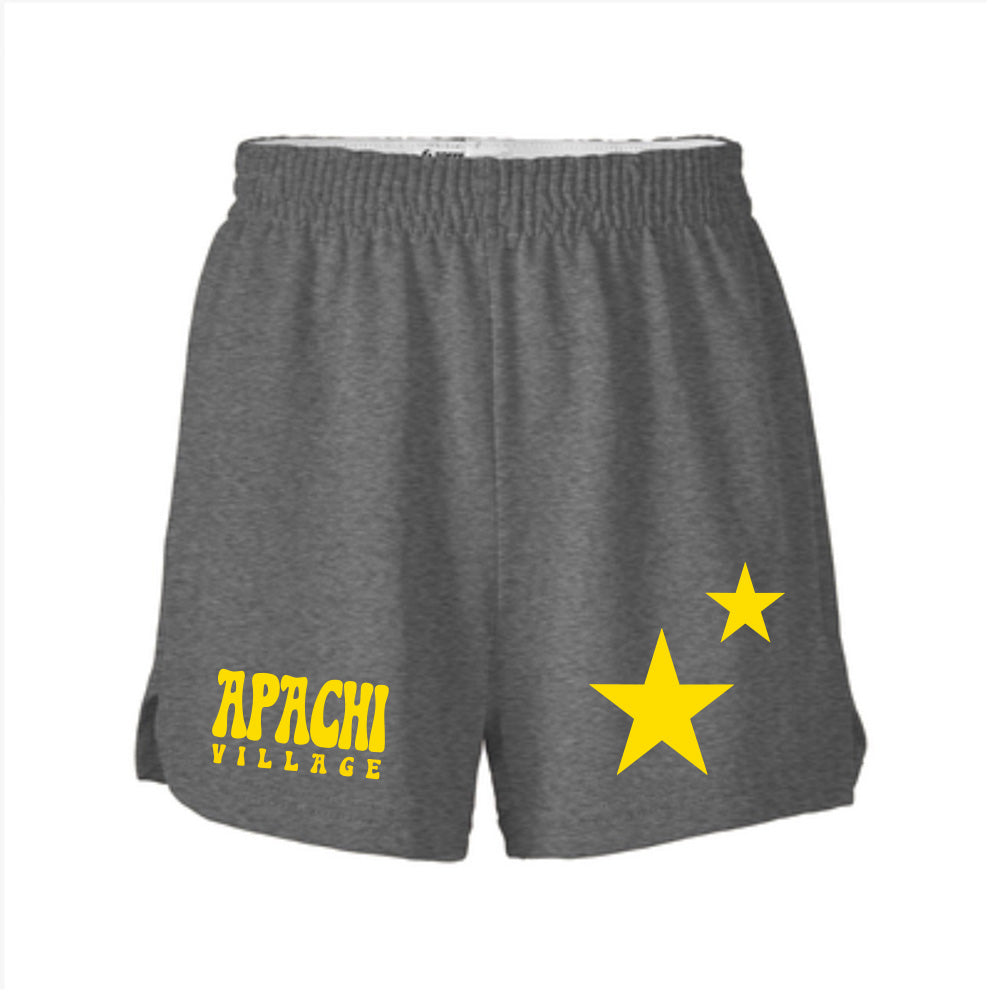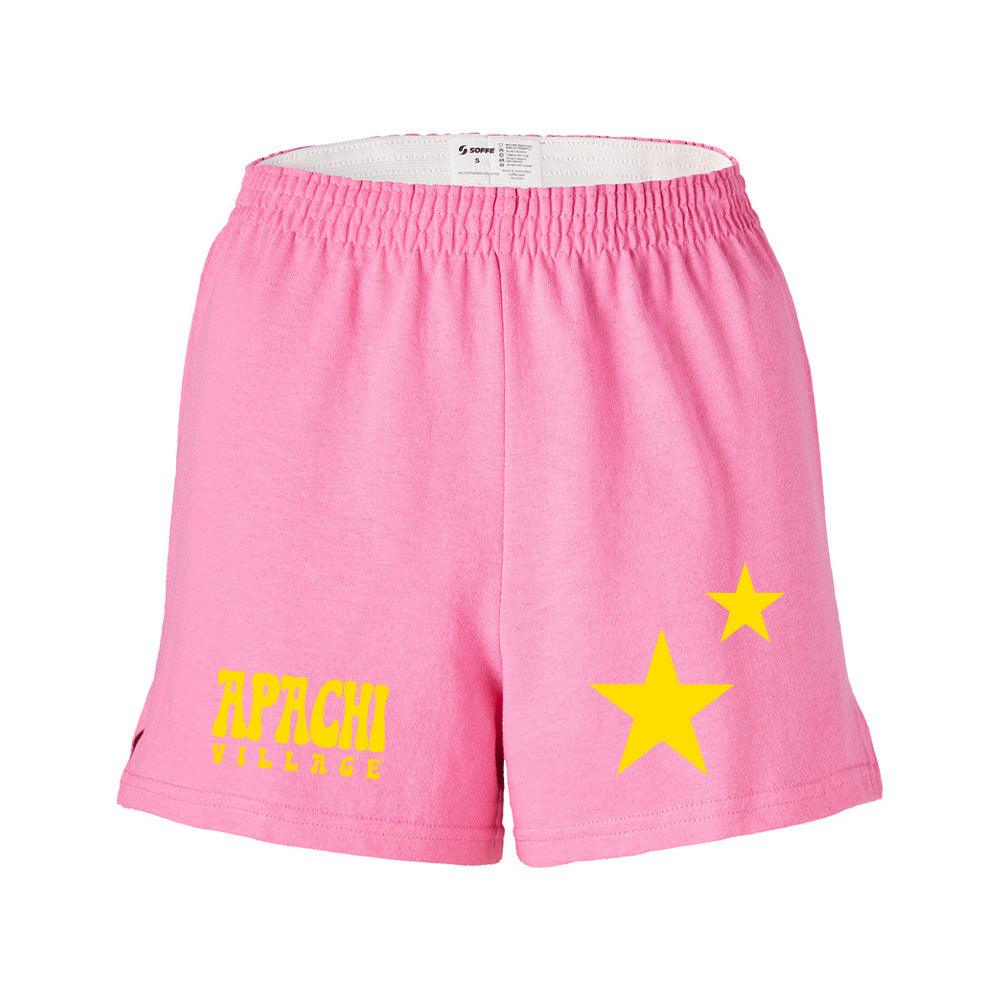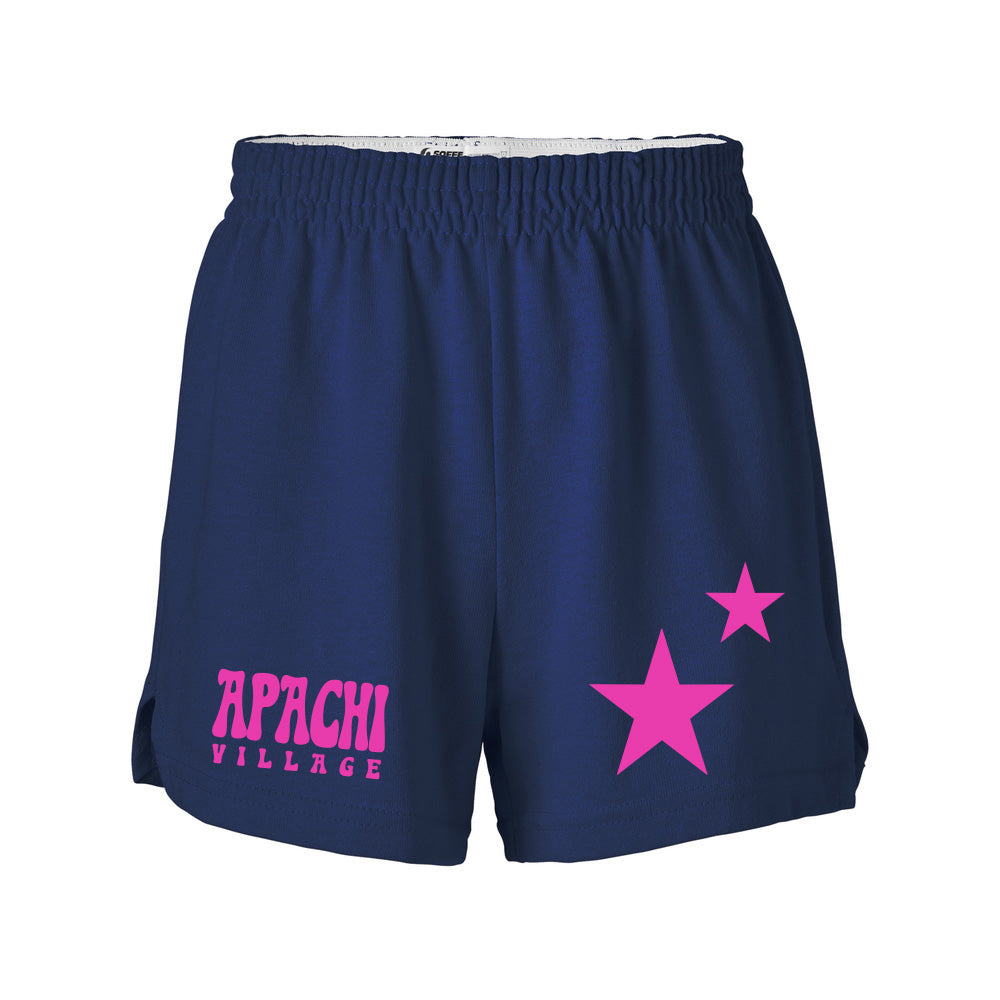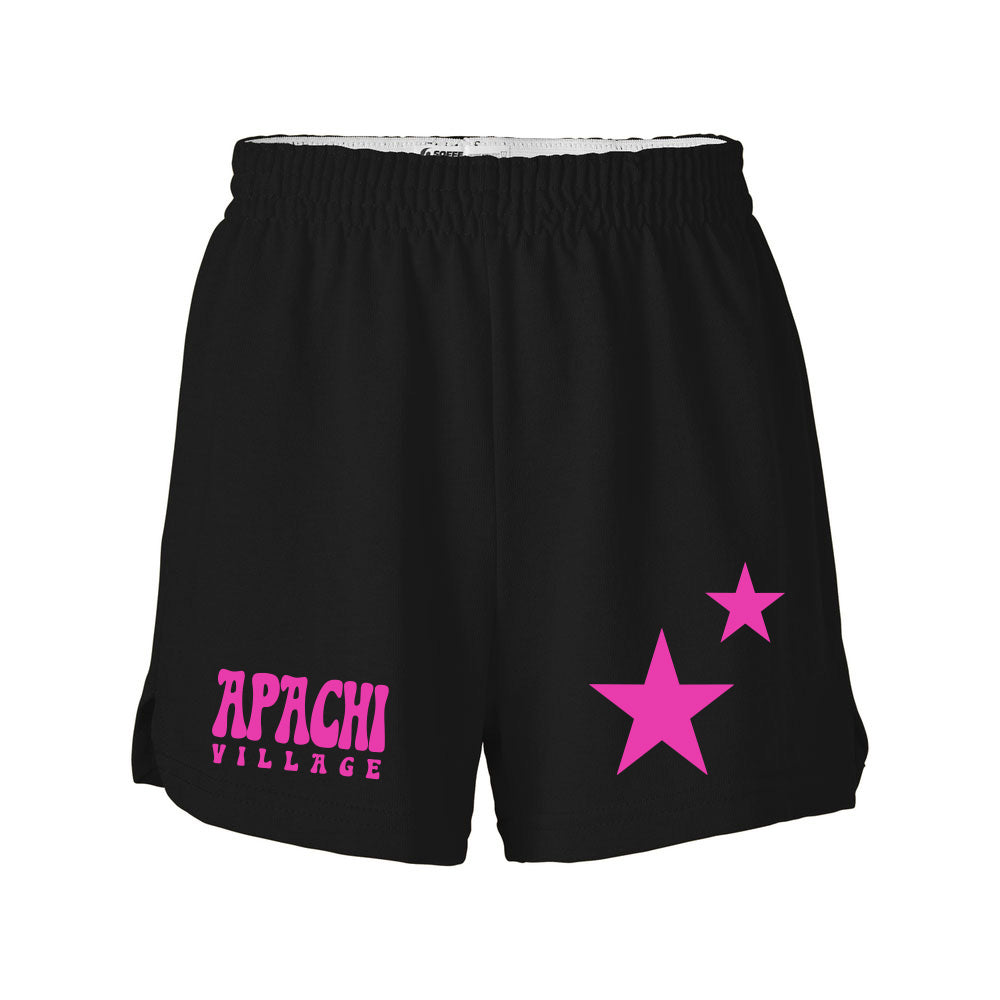 APACHI VILLAGE SOFFE SHORTS
juniors/women's
classic fit
Select your size to see available colors. Some colors may not be available in every size.
The Authentic Soffe short is the go-to choice for everything from tumble to lounge. This iconic style is known for its exposed white elastic band, v-notch cut out at the side, and just-right length.
Soffe's women's sizes are labeled for juniors for a snug fit; size up for a looser fit